Whether it's because of a global pandemic or as a recruiting mechanism for top talent, workplaces are increasingly embracing remote work options. As more organizations observe and leverage the multiple benefits of remote work, there are sure to be several challenges these organizations encounter. Here's everything you and your mangers need to know to get the most out of remote work!
Managers will have to adapt to meet the needs of everyone on the team. As a leader, there will be challenges to having a remote team, and your leaders will have to adapt their management style to address them. There are things that your leaders can do to manage well while also making employees feel connected and supported.
Set clear expectations. Everyone has different speeds, environments, and ways in which they work. It is important managers set examples and clear expectations from the get-go.
Set up weekly check-ins. Whether it is on a phone call, video chat, or chat messenger, being able to establish one-on-one or group contact with employees will Help them feel connected and engaged in their work.
Establish rules of engagement. Determine how each communication tool is best used for your company and then make sure employees know when to use each one. Maybe chat messenger is better for quick or urgent thoughts and video is better for group check-ins.
Allow for social interaction. Being able to chat with peers about all sorts of things is a beneficial part of being in the office. Employees that have transitioned to remote work may desire this interaction more than most. A great way to incorporate this is to allot time at the beginning of your calls to allow for non-work discussions. This will help reduce feelings of isolation and bring a sense of belonging.
Provide emotional support. Although remote work has a lot of benefits, it can include a new set of stressors and feelings of isolation so being available to offer emotional support to employees is important. Simply checking in and listening can help you understand how they are coping with the change. Consider asking how their day is going, planning a coffee date when they can chat about whatever is relevant to them, and following up on anything that seemed to cause them stress.
For further tips, check out these additional resources: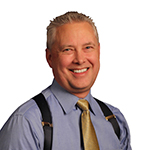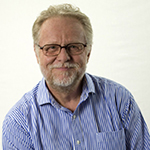 Managing & Leading Remotely: A Fireside Chat with Remote-Leadership Experts: Two experts, Wayne Turmel and Kevin Eikenberry, discuss remote leadership by answering attendee questions in this BizLibrary webinar.
Thrive While Working Remotely: Strategies for Remote/Hybrid Work: There may be a need to have some workers in office while others are at home, and your organization will need a clear remote/hybrid work strategy. In this webinar, remote work expert Mike Gutman provides tips on productivity, culture and engagement, and health and wellness for managing remote/hybrid teams. He further answered remote/hybrid work questions in this article and also has an entire series as part of our Expert Insight Series on remote/hybrid work.
Top 15 Tips to Effectively Manage Remote Employees: Forbes shares tips on how to effectively manage remote employees including setting clear expectations, engaging with the team, building trust, having reliable tools in place, and more!
How to Manage the Loneliness of Isolation of Remote Workers: Gallup found that remote workers can feel lonely and isolated, but it's definitely preventable. It's going to be imperative for managers to talk to their workers and see if they indicate feelings of loneliness. Help these employees make the connections they seek and consider employee engagement activities.
Challenges of Remote Teams
Managing a team in person is hard enough, but when they are spread miles and miles apart, it can be inherently more difficult.
Communication often becomes a struggle. By not meeting face-to-face, the chance for miscommunication increases and everyone loses the ability to read people and notice non-verbal cues.
Developing trust and a relationship with remote employees may also be a hardship. If a remote employee feels that they are only there to check tasks off a list, it'll be difficult to develop trust with managers or loyalty to the company.
To combat this, leverage in-house software! Zoom, Skype, and Microsoft Teams all have powerful capabilities for virtual one-on-one and group meetings and allow your managers to keep employees engaged.
A training program is a great tool for engaging employees as well. Assigning virtual training can lead to discussions, skill improvements, and create uniform experiences across your organization.
Another hurdle of the remote workforce is cybersecurity. With a dispersed team, there are many mobile devices joining your network, which in turn could open your company up to cyberattacks or hackers. Training on cybersecurity can help employees feel more at ease communicating with their team knowing their information is protected.
Even when working remotely, your employees need to be trained. Since they are not physically in the building with you, classroom training becomes a moot point. It can also be difficult to know that all employees are getting the same training across the board.
Addressing the challenges is hard, but we have compiled a few links to help you on your way.
Where's the Love? Building Trust with Your Team: This is another insightful look by Kevin Eikenberry into building trust in on remote teams. Higher levels of trust can reduce conflict and stress, but when trust is lacking, productivity can be reduced, quality may be affected, and turnover is heightened. That makes trust a business imperative!
Why Cybersecurity Awareness Is Important for Every Employee: Cybersecurity is a big priority now, especially as employees are remote and on their own networks. As businesses rely more and more on the internet as a way of storing valuable and sometimes confidential information, they open themselves up to attacks and must protect their data.
Training a Remote Team
Online training can be a great resource for overcoming some of the challenges associated with a dispersed workforce.
Communication training specifically can help your employees deliver better results, and dispersed workforces can be unified through training, creating a seamless experience for customers no matter where they are. Diving into compliance training can help employees know how to keep themselves, data, and workstations safe from cyberattacks.
Check out a few of our resources regarding training your remote workforce.
Delivering Training to a Dispersed & Virtual Workforce: One of the challenges with managing a virtual workforce is delivering consistent and engaging training. Here are some key components to learning technology and content that managers need for training to be effective.
Training a Virtual and Dispersed Workforce: On episode 37 of the BizLibrary podcast, Steve Chambers, the HR Director of the VFW, talks about the strategies he uses to deliver training at more than 20 locations. He also discusses the value that he's discovered in using microlearning to deliver training content.
Remote Work Expert Insight Series: Remote work experts Kevin Eikenberry and Mike Gutman each released a series of videos dedicated to helping employees thrive and reach their full potential as a remote employee. Kevin has 10 lessons covering the mindset, skillset, and habitset needed to be an effective remote employee. Mike's course demonstrates how to be more productive, improve team culture and engagement, and increase wellness and mental health.
Maintaining Culture With Remote Teams
Culture is more than just free snacks, a pool table, a slide, or an occasional pizza party. It takes mindfulness and intent to foster a connection between a company and its employees. A strong company culture is important because it determines how your employees, customers, prospects, and possible future employees see you.
Being remote certainly makes building a company culture harder, but with solid core values, a company can keep its culture strong while engaging and motivating employees.
How to Build Remote Work Culture & Why It's Important: In this article, Miro lists eleven ways to build a strong company culture including being psychologically safe, having a strong onboarding program, defining how to work together, scheduling actual face time, collecting feedback, and more.
13 Ways Tech Leaders Can Build A Strong Culture In A Remote Team: For managers to effectively engage remote employees in the organization's mission and values, they need to be excellent communicators, understand how to build trust online, and help their team to continually develop their skills.